Campbellsport
Partner Community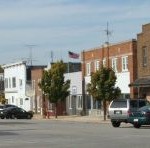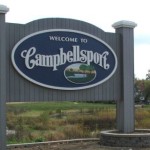 The Village of Campbellsport is situated in the rolling hills of northern Kettle Moraine in southeastern Fond du Lac County. The Milwaukee River flows through the east side of the Village while a discontinued railroad trail is now a recreational trail that extends as far north as the village of Eden and south to West Bend.
The infrastructure in the village has been sized to accommodate substantial growth. There are industrial, residential and commercial properties available for development. The village is excited to work with developers to continue the growth of the community.
Initially Campbellsport was comprised of two villages, Campbellsport and New Cassel. In 1902, Campbellsport became incorporated and the two villages were combined. Campbellsport was named after Stuart Campbell, a local farmer who once owned much of the land on which Campbellsport was built.
Find out more about Campbellsport's Business Park.
Population: 1,907 (source: 2020 Census)
Largest Employers: Drexel Building Supply and West Bend Machine Works, Inc.
Helpful Resources: