Campbellsport Business Park
The perfect size community for future growth.
The Campbellsport Business Park is located just 50 miles from Milwaukee, 80 miles to Madison and 140 miles to downtown Chicago.
Less than 30 minutes to Fond du Lac County Airport
Tax increment finance (TIF) district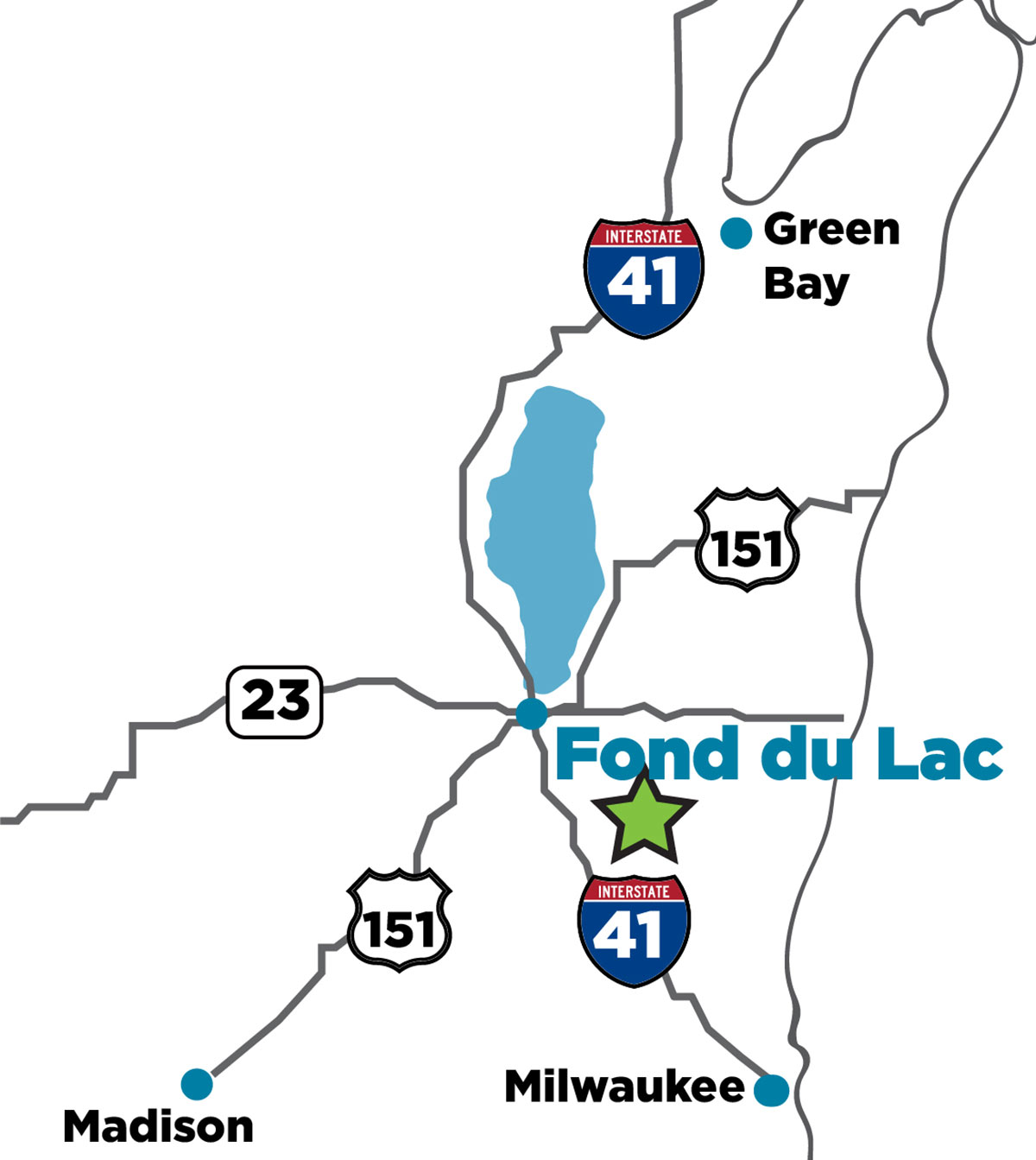 Labor Force (employed 16+)
Business Neighbors
The Campbellsport Business Park is already home to:
Fond du Lac County Highway Department
Swenson Tool & Die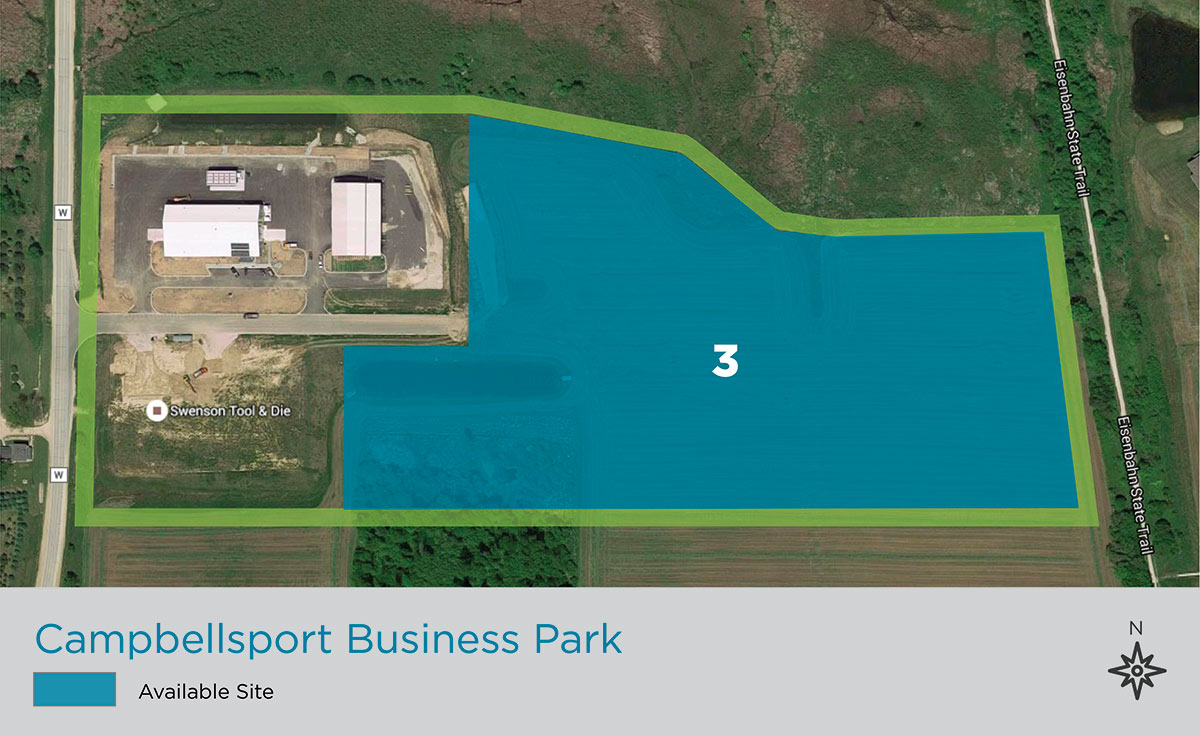 Starting at $18,000 per acre
3. 10.7 acres available
There is the potential to grow the park by another 40 acres.
The park's waste water system is designed for cheese-making operations.
Lot lines are for illustrative purposes only. The actual lot lines are determined by the space requirements of each project.
Helpful Links