People do business with people they know…join us for our monthly Business Connections to meet and mingle with those from member organizations. This relaxed, social environment provides guests with the opportunity to visit businesses throughout the county for tours, networking, and social exchange. Each Business Connection is open to employees of member organizations. The cost to attend is $5, plus two business cards. This fee provides guests with appetizers and beverages.
Soon, we will share the list of 2023 locations. We are starting to schedule our 2024 Business Connections.  If you have interest in hosting, please click here.
Below is a list of upcoming Business Connections. Pre-registration is greatly appreciated.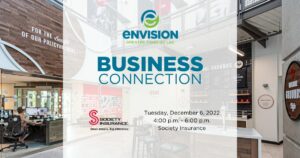 Upcoming 2023 Business Connections. Registration information coming soon!
January 25 – Avenue 795
February 21 – Warrior Innovation Center (Waupun)
March 21 – Quest Interiors
April 18 – Go Dutch Solutions (Waupun)
 May 16 – The Arc
June 20 – Ziegler Winery
July 10 – ANNUAL GOLF OUTING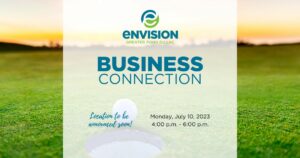 August 15 – Radio Plus
September 19 – MEMBER APPRECIATION EVENT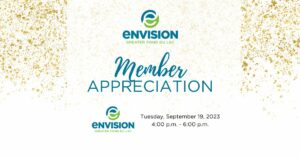 October 17 – Salchert Meats (St. Cloud)
November 14 – Portland Place (The Great Escape, GreenSpace Coworking, New Directions Chiropractic)
December 5 – Wisconsin Lighting Lab
Additional member benefits are available including conference space, digital sponsorship package and more. For more information, contact Joe Venhuizen or Jillian Saiberlich at 920.921.9500.