Envision Greater Fond du Lac's Leadership Fond du Lac Alumni Group will host Lori Irwin, HR guru and Senior Director of Learning & Org Development at Vivint Smart Home, on Wednesday, October 9 for the group's Annual Leadership Seminar. The event will take place at the Radisson Hotel and Conference Center in Fond du Lac from 7:30 a.m. to 9:30 a.m.
During the seminar, Irwin will share insight on how to engage employees through meaningful experiences, ultimately building employee retention. Attendees will leave with actionable steps and plans that can be implemented within their organization along with ways to benchmark and measure program success.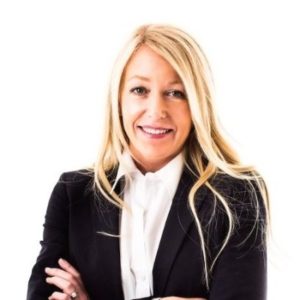 Irwin has more than 15 years of domestic and international experience in providing effective people solutions, leader coaching and talent management across several industries, including mining and consumer technology. She has an excellent track record in collaborative team leadership, employee engagement, organizational design, talent acquisition and L&D and loves to share ideas on development amazing leaders, engaging employees, and identifying and capitalizing on moments that matter.
Seminar registration is $50 per person or $360 per corporate table of 8. A light breakfast will be served and is included in the registration cost. To register, visit www.envisiongreaterfdl.com or call 920-921-9500.
The Leadership Fond du Lac Alumni Group is committed to providing development opportunities to Leadership Fond du Lac participants, graduates and community members. Proceeds from this event will benefit the Leadership Fond du Lac program.
Leadership Fond du Lac is a program of Envision Greater Fond du Lac that provides information and experience to individuals who are willing to commit to serving their community. Accepted applicants learn about local institutions and issues and put their skills and knowledge to use through the required small-group Community Project. Through the program, individuals develop leadership, interpersonal and communications skills, as well as a strong network throughout the community. For more information, contact Envision Greater Fond du Lac at (920) 921-9500 or visit www.envisiongreaterfdl.com.