Five individuals recognized for outstanding growth, service, and leadership
Young Professionals of Fond du Lac (YPF) have announced the Future 5 recipients.
This year's recipients are: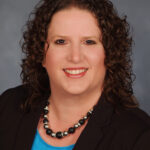 Megan Schueller – Megan is the Lending Project Officer at National Exchange Bank & Trust. With YPF, Megan chairs the programming and events committee; co-chairs Casino Night; and is a member of the YP Week committee, 2021 YPF Advisory Council, and a member of the Future 5 awards planning committee. Outside of YPF, Megan is a member of the board of directors at the Fond du Lac County Historical Society; a member of the planning committee for Lemonade Day; a member of Fond du Lac Morning Rotary; a volunteer with Ruby's Pantry; and an advocate for Lakeside Forward.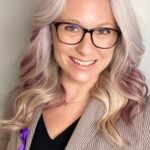 Alicia Hans – Alicia is a mental health clinician with Catalpa Health and serves as a council member with the City of Fond du Lac City Council. With YPF, Alicia serves on the planning and events committee. In addition to her work there, she is on the Fond du Lac City Council; Advisory Park Board; Big Brothers/Big Sisters (BBBS) of Fond du Lac County as a board member; BBBS Match Growth and Recruitment Committee as co-chair; BBBS Halloweenie 0.5k event planning committee; Building Unity – Fond du Lac serving as an organizer; Mental Health Access Committee of Fond du Lac; Prevent Suicide Fond du Lac; and the Self-Harm Death Review Team of Fond du Lac County.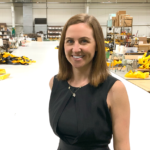 Alison Faris Helleberg – Ali is the Vice President of Business Development with United Manufactures, Inc./Faris Gourmet Popcorn & Treats. Ali is a board member, treasurer, and community advocate chair with The Charity Club, Inc.; an advisory board member and community resource development committee with The Salvation Army of Fond du Lac; an advisory member of Holy Family's Mr & Mrs Group; a member of the Children's Museum of Fond du Lac; a member of the Fond du Lac Humane Society; and an alumni member of Delta Sigma Pi. Ali has also founded a local community organization, as well as a youth volunteer engagement program for the Fond du Lac area.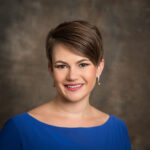 Liz Morrell – Liz is the Executive Director at The Arc Fond du Lac. Liz is a member of the YPF organization. Additionally, she is the student of the month coordinator and on the invocation committee with Fond du Lac Noon Rotary; the chair of the governance committee with the Ripon College Alumni Board; on the education committee with the Fond du Lac Area Women's Fund; a membership assistant with the Fond du Lac Chapter of the Professional Women's Connection; a member of Fondy 100 Gives, Fond du Lac County Reopen Task Force, National Council on Executives (professional organization of The Arc of the United States), and Association of Fundraising Professionals; and a volunteer with Wisconsin German Shorthaired Pointer Rescue and Women On Call.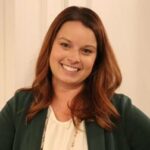 Maeghan Greeno – Maeghan is a Commercial Loan Officer with National Exchange Bank & Trust. She is involved with YPF as the chair of YP Week, chair of Breakfast with Champions, and committee member of programming and events. She also serves on the board of directors of the Downtown Fond du Lac Partnership and Fond du Lac Festivals, Inc. She serves as a team mentor with the North Fond du Lac School District INCubator Project, is a committee member with the Fond du Lac Elf Contest and is currently a participant in the Leadership Fond du Lac program. At work, she is on the wellness committee and co-chairs the corporate challenge.
The Young Professionals of Fond du Lac (YPF) established the Future 5 Award in 2013 as a way to support and recognize upcoming leaders in the community. This award is presented to five area young professionals ages 21-40 who are presently growing and excelling in their respective fields and will continue to positively influence the growth, prosperity and quality of life in Fond du Lac County well into the future.
For full biographies on each recipient, please visit https://www.ypfdl.org/about/future-5/
For more information on Envision Greater Fond du Lac, as well as the Young Professionals of Fond du Lac, please visit envisiongreaterfdl.com