Establish Your Business in a Busy Part of the City.
The West Industrial Park in Fond du Lac is located just 70 miles from Milwaukee, 75 miles to Madison and 155 miles to downtown Chicago.
Easy access to Interstate 41 and Highway 23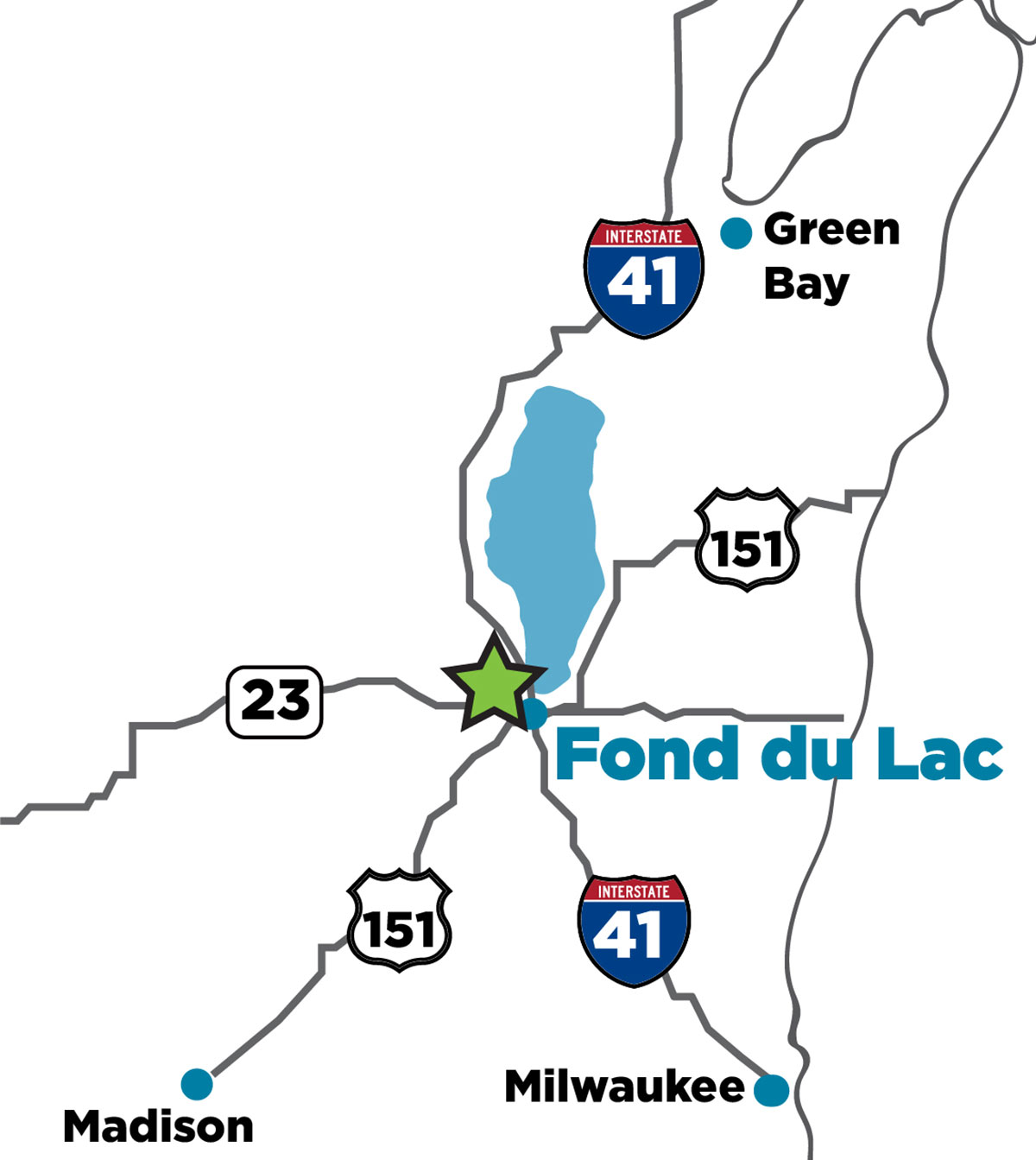 Laborforce (employed 16+)
Business Neighbors
The West Industrial Park in Fond du Lac is already home to:
Alliance Manufacturing
Brooke Industries
Menards
Midstate Supply
Werner Electric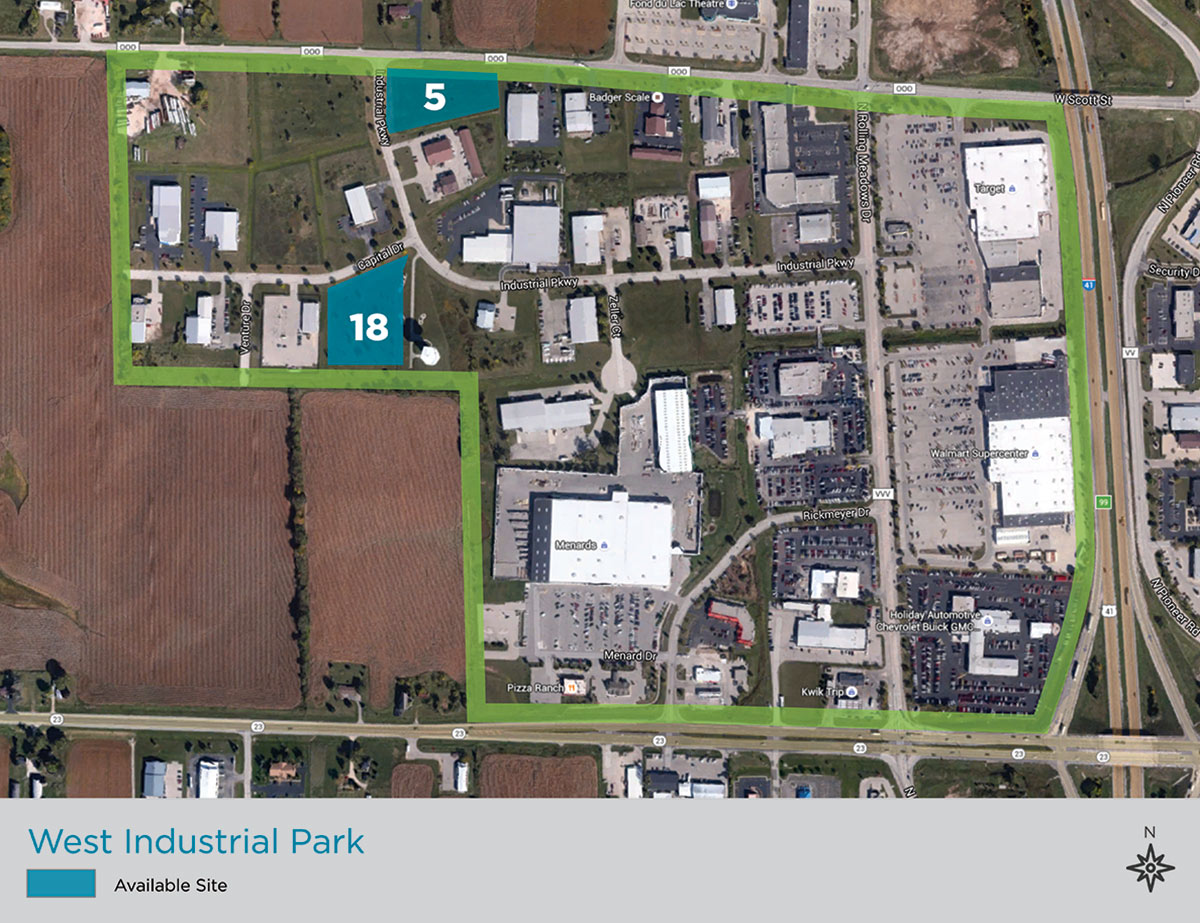 Starting at $26,000 per acre
2.015 acres available

Lot lines are for illustrative purposes only. The actual lot lines are determined by the space requirements of each project.
Helpful Links
Join us - we'd love to meet you!
We appreciate the many people who make our businesses and community a great place to live, work and play. We'd love to meet you at one of our upcoming events and celebrate the great things happening in our community. Check out our event calendar to see our upcoming events. We hope to see you soon!