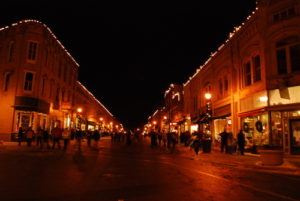 Proudly called the "Birthplace of the Republican Party", the City of Ripon is a thriving community of over 7,000 residents located in the heart of Wisconsin. Located just 20 miles west of the Fox Valley, Ripon is a family-oriented community that offers the advantages and conveniences of living near a metropolitan area, plus the peacefulness and safety of small-town Wisconsin. Excellent schools and a wide variety of recreational opportunities add to the high quality of life.
Ripon, named for the English cathedral city of Ripon, North Yorkshire, by John S. Horner due to the fact that this is where his ancestors came from when they originally emigrated to America. Ripon was officially founded as a city in 1849 by David P. Mapes, a former New York steamboat captain. Within two years the city had absorbed the nearby commune of Ceresco, established in 1844 by the Wisconsin Phalanx, a group of settlers inspired by the communitarian socialist philosophy of Charles Fourier. Mapes was a founder of Ripon College, originally incorporated as Brockway College in 1851.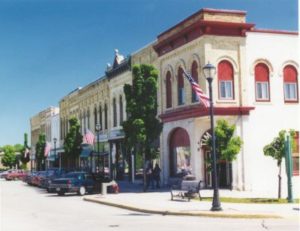 Meeting at a school house in Ripon on February 28, 1854, some 30 opponents of the Kansas-Nebraska Act called for the organization of a new political party (to link their cause with the Declaration of Independence). The group also took a leading role in the creation of the Republican Party in many northern states during the summer of 1854. While conservatives and many moderates were content merely to call for the restoration of the Missouri Compromise or a prohibition of slavery extension, the group insisted that no further political compromise with slavery was possible.
The February 1854 meeting was the first political meeting of the group that would become the Republican Party. The modern Ripon Society, a Republican think tank, takes its name from Ripon, Wisconsin.
A lively, friendly community, Ripon boasts tasty restaurants, eclectic shops, summer concerts and community festivals and events. Surrounded by acres of parks, trails, rivers, golf courses and lakes, Ripon is a charming and fun destination where all feel welcome. An adventure awaits you in Ripon.
Downtown Ripon
A thriving blend of businesses line Ripon's historic downtown – drawing visitors to gather and unwind, shop or dine.
Boasting carefully revitalized Italianate buildings that house an eclectic mix of cosmopolitan stores, lively pubs, tasty restaurants and artsy coffee shops, Ripon's downtown serves as the cornerstone of the city – a venue for all that's happening and fun.
Experience Ripon's downtown and absorb its history, relish its shopping, feel its energy, and love its people, offerings, cuisine and entertainment.
Learn more about Downtown Ripon
Population: 7,863 (source: 2020 Census)
Helpful Resources: