Moraine Park Technical College, in partnership with  Envision Greater Fond du Lac, has named Elle Moore as a research specialist.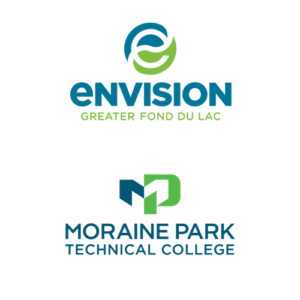 In this role, Moore's primary responsibility is to provide technical research support and coordination of research activities for the Institutional Research team at Moraine Park, as well as the team at Envision Greater Fond du Lac.
"We are delighted that Elle has joined our team" Jacquelyn Warnecke, Moraine Park Technical College Research Analyst, said. "She has already hit the ground running taking the initiative on projects that align with her skill set. We are confident that her knowledge will play an integral part of the overall success of the college"
Moore will share her time between Moraine Park and Envision Greater Fond du Lac. This joint venture provides both
organizations with an essential skill set that both can use for the collection, organization, analysis and synthetization of secondary research data from a variety of external sources; preparation and execution of surveys and studies; and validation of information and assurance data is credible.
"We're excited to have Elle on board," Jim Cleveland, Envision Greater Fond du Lac's interim president and CEO, said. "Market research is an essential tool used by businesses of all sizes.  Whether it is the validation for a new business idea or providing essential data to allow for existing businesses to expand into new markets and product offerings. Additionally, Elle will be able to assist our communities with special project research or providing data for making future strategic plans."
Moore is a two-time graduate of the University of Wisconsin – Oshkosh, holding a Bachelor of Science degree with a double major in psychology and neuroscience, as well as a Master of Science in psychology with a research emphasis.
"I am beyond excited as I transition into my role providing business intelligence for the greater Fond du Lac area and providing support for MPTC and its stakeholders through institutional research", Moore said. "I look forward to assisting our community, businesses and education leaders in making data-driven, forward-thinking decisions".
To learn more about Moraine Park Technical College, please visit morainepark.edu. To learn more about Envision Greater Fond du Lac, please visit envisiongreaterfdl.com