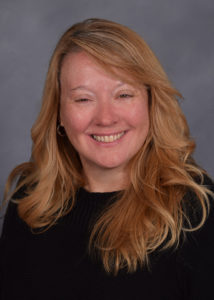 Envision Greater Fond du Lac has named Tracy Qualmann as the organization's Director of Marketing and Communication.
In this role, Qualmann is responsible for the full range of activities related to the marketing and communication strategy for Envision Greater Fond du Lac and its programs, including, but not limited to the development and execution of marketing and communication strategy to promote the organization, its members and programs; coordination and oversight of external communication to constituents and the benefits afforded to them; and management of special projects.
"This is an essential role at Envision Greater Fond du Lac and we're excited to have Tracy on board," Jim Cleveland, Envision Greater Fond du Lac's interim president and CEO, said. "There is a lot of opportunity to expand our reach and increase our visibility to attract new business to this area and engage with those here now. Having Tracy here will help in these ventures."
Qualmann is a long-time local resident. She spent much of her time in higher education, working in adult/professional education, partnerships and marketing/communication. Before coming to Envision Greater Fond du Lac, she worked with a PR and strategic communication organization in the Fox Valley. She is also involved in a number of non-profits and events throughout the Fond du Lac area.
"I am thrilled to be back in this community," Qualmann said. "Fond du Lac holds a special place for me and I welcome the opportunity to work with the great team here to showcase our county as a place with a vibrant economic future."
To learn more about Envision Greater Fond du Lac, please visit envisiongreaterfdl.com