A step to better serve the economic growth of Fond du Lac County
Envision Greater Fond du Lac has appointed James Cleveland as Vice President of Economic Development and Sarah Spang as Director of Small Business and Entrepreneurship.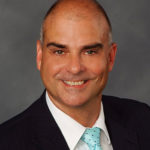 In his new role, Cleveland is responsible for managing the economic development division, serving as the primary point of contact for economic development and site selectors, company executives, business owners, brokers, and public officials to encourage companies to locate or expand in this region, as well as business-retention, expansion, and attraction.
"I'm excited to take on this expanded role," Cleveland said. "I am surrounded by an exceptional team and supported by a community who both believe in our county and want to see our area grow and prosper."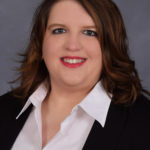 Spang, in her new role, will serve as the primary conduit to small businesses and entrepreneurs in Fond du Lac County. Her focus will be on outreach and retention of small businesses; identifying opportunities for entrepreneurial expansion; and serve as the point person for IGNITE! Business Success.
"Having the chance to take the reins on this new role is an honor," Spang said. "I'm excited to be able to look toward the future of entrepreneurial programming within our office, continue to collaborate with our many incredible partners in the industry, and provide small businesses with the support they need to grow and thrive. I look forward to what's next to come."
Envision Greater Fond du Lac works to inspire our community to work in partnership and cultivate a vibrant economic future, while awakening greater economic opportunity for all within our thriving, engaged community.
To learn more about Envision Greater Fond du Lac, please visit envisiongreaterfdl.com