City of Fond du Lac
Partner Community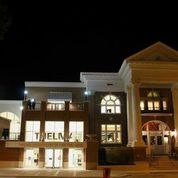 Fond du Lac is French for "foot of the lake", named as such because of its location at the south end of Lake Winnebago.
Native American tribes, primarily the Winnebagos but also the Potawatomi, Kickapoo, and Mascoutin lived or gathered in the area long before European explorers arrived. Although the identity of the first white man to explore the southern end of Lake Winnebago is uncertain, it was probably Claude-Jean Allouez, followed by French fur trappers.
James Doty, a federal judge for the western part of the Michigan Territory, thought that the land at the foot of Lake Winnebago might be a good location for a city, so he and his partners bought land in the area. In 1836, during the Wisconsin Territorial Legislature, John Arndt proposed making Fond du Lac the new capital.  The motion failed, and Doty convinced the legislature to choose Madison instead.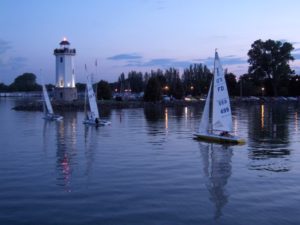 In 1835, the construction of the Military Ridge Road began. It passed through Fond du Lac, connecting the forts in Wisconsin and Fort Dearborn in Illinois and the first railroad came to the community in 1852. Logging and milling were primary industries in the late 1880s, with access to the lake as the engine of the industry.
Today, the City of Fond du Lac is known as an advanced manufacturing center and central geographic location. Just an hour from Milwaukee, Madison and Green Bay, Fond du Lac is located at the base of one of the country's largest inland lakes. Known for its world-class fishing, windsurfing, snowmobiling and ice fishing, Lake Winnebago is a four-season playground right in our own backyard.
But the Fond du Lac area is much more than just a magnificent lake. Some of Mother Nature's finest work can be seen through our great golf courses, beautiful roads, idyllic towns and hiking and biking trails. This area is a hunter's paradise with our healthy population of deer, turkey, waterfowl and pheasant. Our resurgent downtown is full of fun boutiques, rich offerings of museums and galleries, restaurants that are sure to satisfy your inner gourmand and accommodations to meet every need and budget.
Downtown Fond du Lac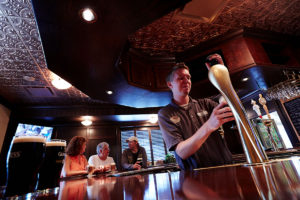 Downtown Fond du Lac boasts a wide variety of shops and restaurants sure to please those looking for a local experience.  Additionally, Downtown Fond du Lac hosts many events throughout the year including Farmers Market, Fondue Fest, parades and more.
If you are looking to start a business, Downtown Fond du Lac may be the right location with a unique retail and office space sure to fit your needs.  Also, if financing is a concern, many low interest loan programs and grants are available to businesses that choose to locate in Downtown Fond du Lac.
City of Fond du Lac population: 43, 624 
Fond du Lac county population: 104, 761
Helpful Resources:
Join us - we'd love to meet you!
We appreciate the many people who make our businesses and community a great place to live, work and play. We'd love to meet you at one of our upcoming events and celebrate the great things happening in our community. Check out our event calendar to see our upcoming events. We hope to see you soon!