A mirror of the hit television show, YPF's Amazing Race will have you racing around downtown Fond du Lac, stopping at a variety of businesses to participate in challenges. Solve all the clues to find your way back to the finish line for prizes, snacks, drinks, and socializing!
This event is a great opportunity for team bonding, exploring local businesses, getting to know the Fond du Lac community, and maybe even getting some exercise (running not required!).
Past challenges have included putting puzzles together, tying knots, dice games, and more!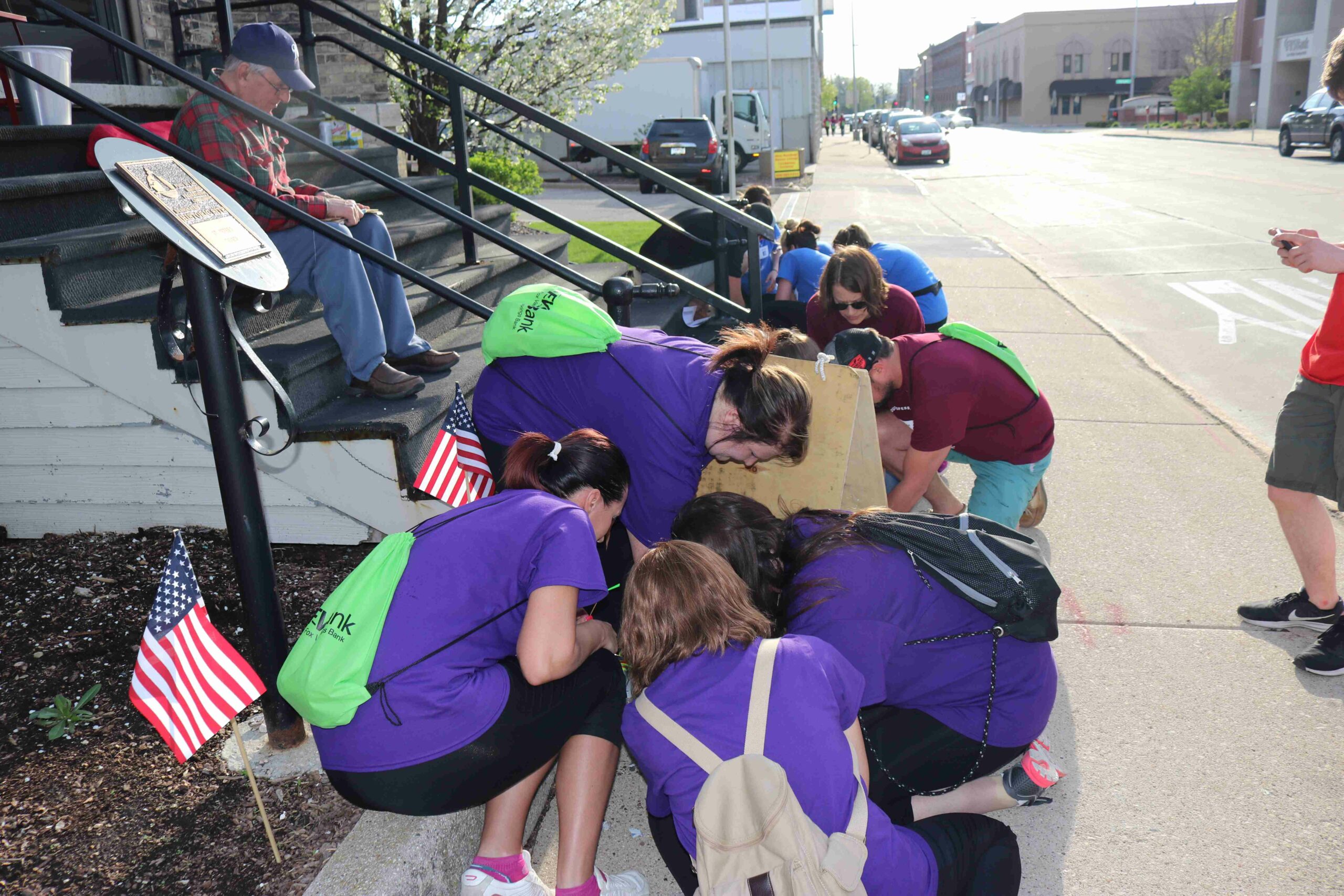 Teams completing a challendge during the 2019 Amazing Race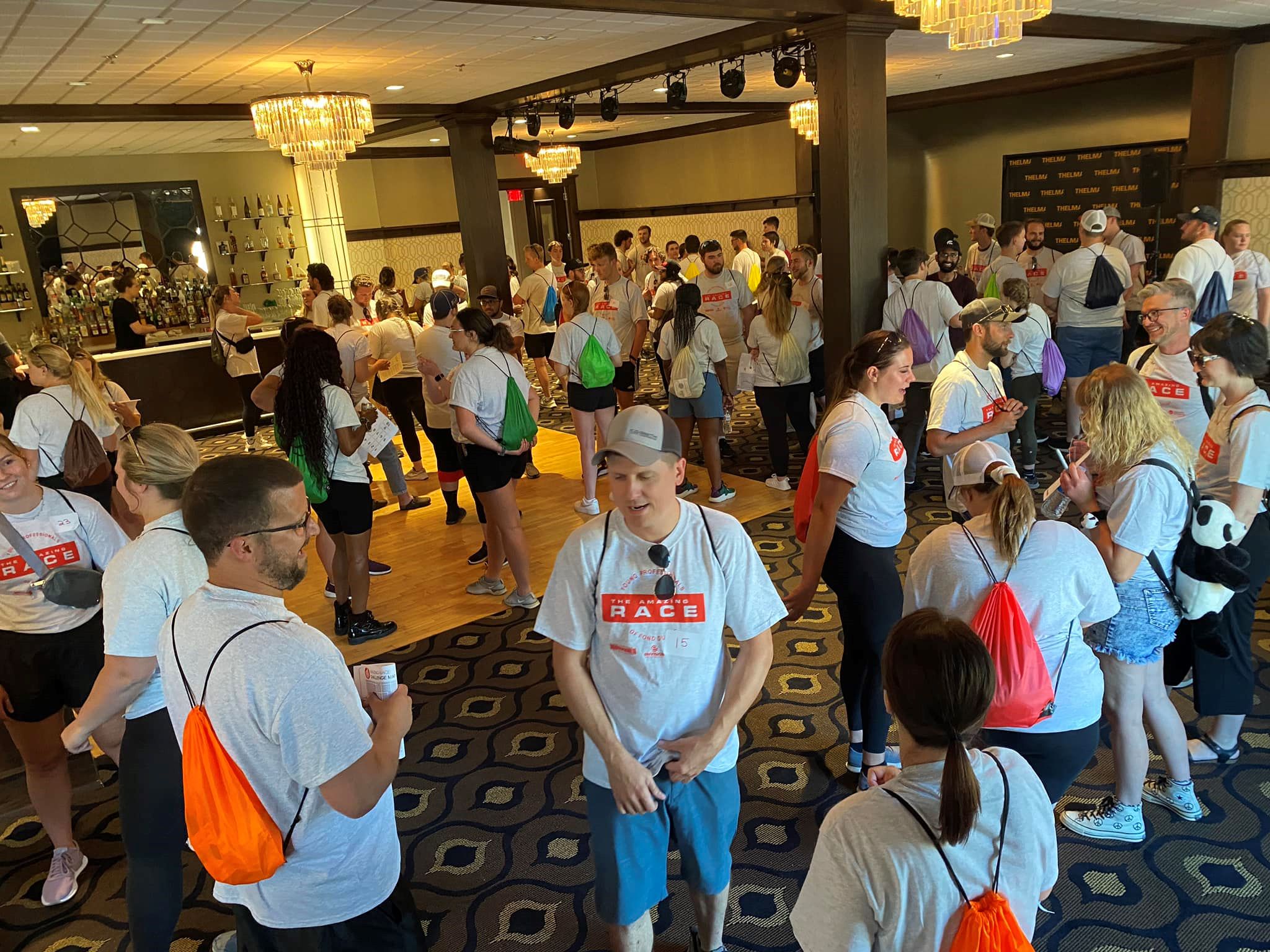 Teams getting ready to start the 2022 Amazing Race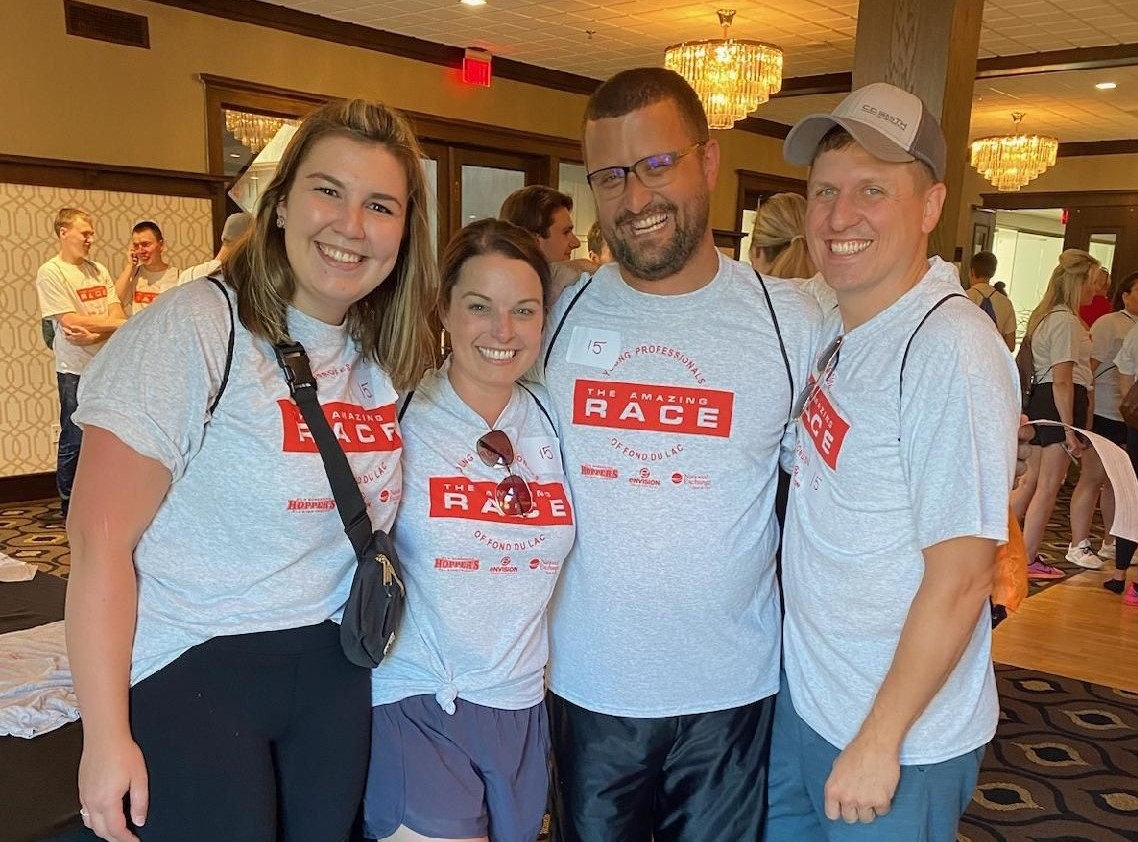 YPs ready to complete the 2022 Amazing Race