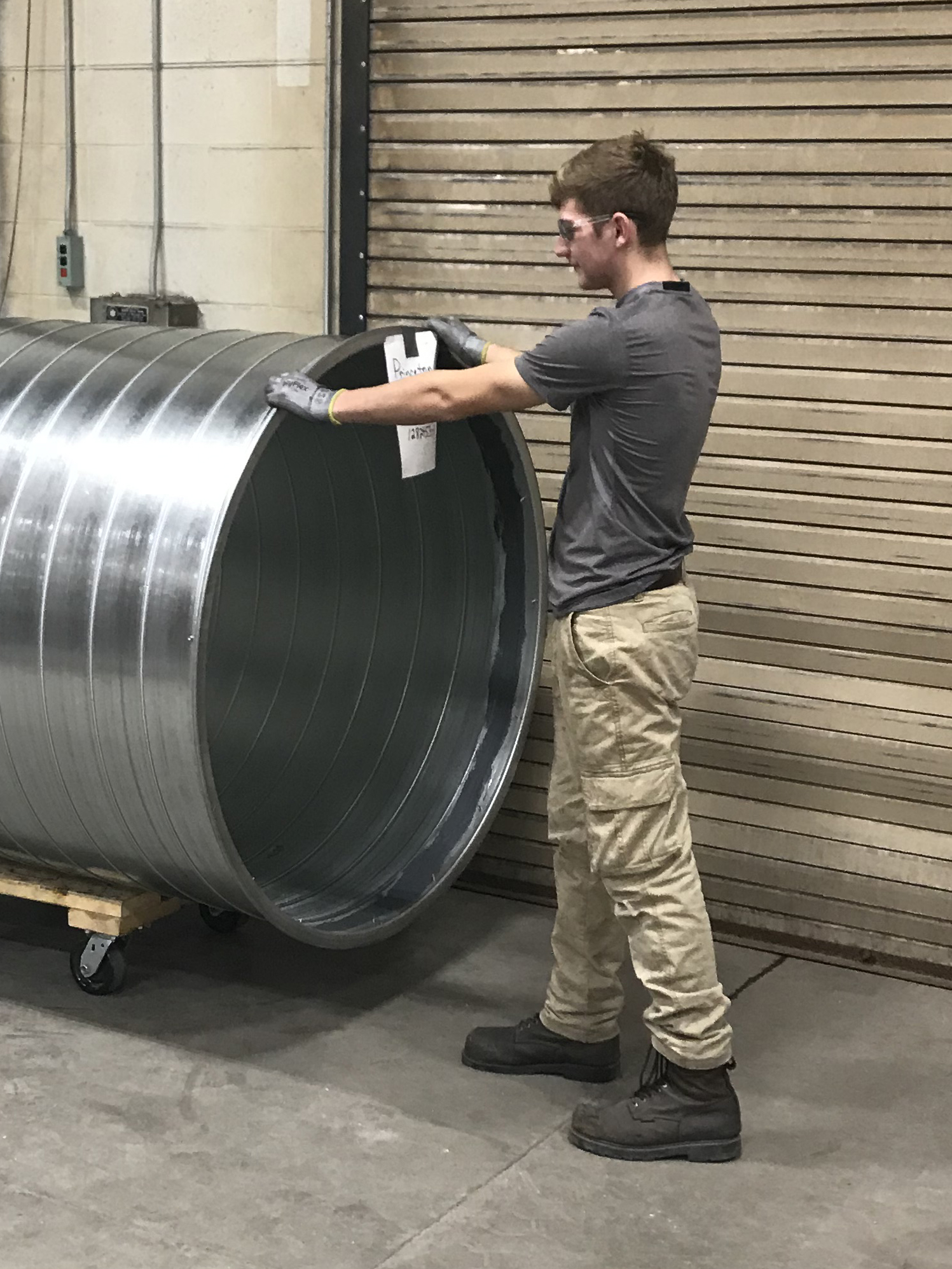 Hometown: North Fond du Lac, WI
High School: Horace Mann High School
Youth Apprenticeship Pathway and Site:  HVAC/Construction, J.F. Ahern Co.
What has been the biggest surprise about your Youth Apprenticeship?
The biggest surprise about my youth apprenticeship is how much harder HVAC is than I thought it would be.
What is your favorite part about participating in the Youth Apprenticeship (YA) Program?
My favorite part about participating in the Youth Apprenticeship program is that I get out of school, and learning what it takes to do HVAC.
What is your favorite subject in school?
My favorite subject in school is building and construction with Mr. McDowell.
When you're not in school or at your YA site, what can we find you doing?
Hunting and fishing.
If you could give a student that is thinking about YA any advice, what would it be? 
Do it. There is nothing to lose and you can open so many doors for yourself. It also helps to see what the career is all about so you can decide if you like it or not.
What are your plans after high school?
As of right now, I'm still not sure. Every day that I go to work, I like HVAC more and more. J.F. Ahern is a great place to work which also adds to me liking my job.
Benefits of the Youth Apprenticeship Program are multi-fold in that the program helps students prepare for careers while still in high school, but also develops the technical and employability skills that community employers are looking for. For more information on how you can get involved in the program, please contact Lisa McArthur at (920) 921-9500 or [email protected].