What really is an apprenticeship?
A registered apprenticeship is another form of post-secondary education, similar to a college or university. However, the difference is that an apprenticeship is occupation-based, and focuses on training you for a specific job. The other major difference is that most of the training and education for an apprenticeship comes from on-the-job experience, and is supplemented by education in a traditional classroom setting, usually at a technical college. Also, a job must exist in order for the apprentice to receive their training. Without the job, the apprenticeship wouldn't be possible.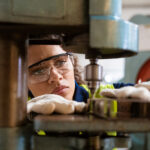 Why would you want to be an apprentice?
Picture this. From your first day as an apprentice, you'll be earning a paycheck. And your paycheck will increase over time as your skills increase.
Secondly, you get on-the-job training in the field of your choice. You know that the education you receive is specific to your chosen career.
Not only will you receive hands-on training, but you also will receive college credit or an associate's degree. Your courses are typically paid for by your employer, and you are compensated for the time you are in class. You would (most likely) be paid for attending class. Talk about a benefit!
When you complete your apprenticeship, you are able to kick-start a career with excellent wages, and little to no debt from your college courses. Top it off by earning your completion certificate for your apprenticeship industry, and it's clear that there are numerous benefits to completing a registered apprenticeship.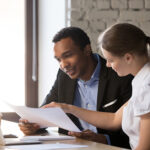 I'm interested in becoming an apprentice. How do I move forward?
The first step in becoming an apprentice is to determine which occupation and industry fits your interests and skill sets. There are apprenticeships in agriculture, construction, finance, healthcare, industrial/manufacturing, information technology, service, and utilities.
Apprenticeship Occupational Pathways
Once you select an occupational area, you begin applying for the apprenticeship. The process for this is different depending upon your industry sector, but you are able to apply for an apprenticeship through an employer's human resources or hiring office. You can also view the Featured Sponsors page on the Department of Workforce Development's website or view the openings listed on the Wisconsin's Job Center website.
The best avenue to obtaining an apprenticeship is usually by finding an employer who is willing to hire you and sponsor your apprenticeship. Once the employer is selected, you will work with Wisconsin's DWD, Apprenticeship Bureau, and your employer to complete the apprenticeship requirements.
For other frequently asked questions or to learn more about Registered Apprenticeships in Wisconsin, click here.