Business intelligence: noun
The methods and techniques that gather, store, report, and analyze business data to help people make business decisions
The data gathered by these methods; abbreviated BI
Business intelligence is its own type of work: a combination of data analytics, business and community development, and strategic thinking. A business intelligence specialist might use a software, database, program or survey results to provide your business or organization with actionable insights, marketing information, and distilled information to inform your business decisions.
The term business intelligence also refers directly to the data, software, or program utilized by the BI specialist. As a BI specialist, we do not tell you what decision you should make, rather, we provide you with the information necessary for you to make the most informed decision for your business.
Let's examine three examples of research proposals Envision Greater Fond du Lac's BI team has experience in and how we might help advance your business.
SCENARIO A:
An entrepreneur wants to assess the viability of their business idea, but aren't sure how or where to get this information.
Our BI team will work with the professional to determine the following:
Who are your potential customers – age, ethnicity, spending behaviors, lifestyle factors, etc.?
Where in our area are your potential customers located?
What type of business site do you need and are their locations available for you?
What trade associations or organizations are available for you?
Are there competitive staff for you to hire and what wages are appropriate?
….. and MORE
Following the free consultation meeting, we work closely with you to determine if your business is viable in our community, assist in identifying potential sites, examine the customer base surrounding the site, and uncover workforce availability at pre-determined price points and skill levels.
SCENARIO B:
An existing business would like to expand their customer base or learn more about who their customers are.
Our BI team has the ability to work with the business to answer the following questions:
How can you expand into another market? Who are those customers and how can you reach them?
Where are my current or potential customers located geographically?
What are your customers demographic or lifestyle characteristics? Where can you find more customers like them?
What trends should your sales team know about for the new or current market?
What trade associations or organizations are available for you?
….. and MORE
Following the free consultation meeting, we work closely with you develop create solutions for your questions. We can provide marketing lists (including contact information, mailing addresses, company size, sales, industry codes, etc for businesses), identify your best customers and under-served markets based on customer characteristics, analyze research, map out your current and potential customers, and help make connections with trade associations.
SCENARIO C:
A business is interested in relocating to the Fond du Lac area, and is wondering about workforce availability, wage and job information, and the economic impact on the local economy.
Our BI team will then answer your questions, such as:
What wages should I pay my employees in order to be competitive?
Where do certain types of workers live geographically? How can you target them as potential employees?
How many potential employees are there available that meet my required skill level and wage range?
What is the economic impact of adding or losing x number of jobs in a particular industry?
What suppliers are there in the area to meet the needs of my supply chain?
Are there buyers available in the immediate area for my product?
….. and MORE
After your free consultation meeting, Envision Greater Fond du Lac can analyze wage comparisons of key occupations by comparing wages in Fond du Lac county with areas such as Wisconsin (or areas where your competitors are located), map out where potential employees live within a specified drive time, identify workforce availability evaluate the economic impact figures for specific key regions, and assist in identifying local or regional suppliers / buyers.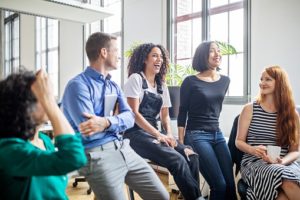 SCENARIO D:
A business has experienced significant turnover recently, and their human resources team has been unable to identify the reasons this is occurring. The business approached Envision Greater Fond du Lac for assistance in rectifying the issue.
Our BI team can work with you to complete the following:
Conduct confidential, one to one interviews with employees or focus groups in order to discuss what is working well, or what employees are satisfied / dissatisfied with
Identify major and minor themes that need addressing
Conduct surveys examining employee satisfaction, well-being, business resources and culture
Conduct analyses on survey and interview results to identify trends, statistical differences, and areas of focus
….. and MORE
After your consultation meeting and completion of services, Envision Greater Fond du Lac can create a visually-appealing report, demonstrating quantitative and qualitative trends your business is facing in satisfaction, culture, well being, and employee resources. We will provide you with a detailed report, areas of focus, and potential action steps for you to create a plan moving forward.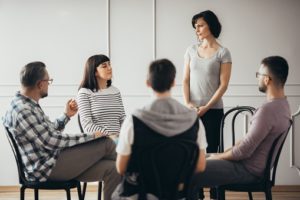 Of course, our business intelligence and economic development team has the ability to answer questions above and beyond what we've listed in this post. These scenarios are some of the most common that we have addressed as a team.
Member businesses of Envision Greater Fond du Lac receive a steep discount on our research and business intelligence services, often receiving rates as low as 50% of market value of our services.
If you'd like to schedule a free consultation meeting to discuss our services and how we may be able to assist you, please visit our website or complete this short questionnaire to submit a request. Our staff will be in contact with you within 3 – 5 business days of receiving your request to schedule your free consultation.
Written by Elle Moore, Research Specialist