SUPERVISORY SKILLS SERIES
About Supervisory Skills Series
Supervisory Skills Series (SSS), provided by Envision Greater Fond du Lac and D.L. Podeszwa & Associates, is a 13-session series of day-long courses that help leaders develop skills needed to help their organization keep up with the ever-changing business climate of today. Through several assessments, case studies, and skill practices, this program creates positive behavioral modification, thereby enhancing leadership skills at all levels. Leaders have obtained realistic results that will continue to provide a variety of enhancements to the organizations they serve.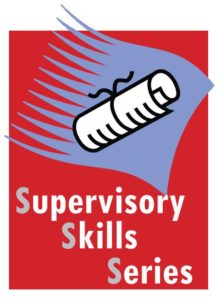 Course topics include:
Role of the Leader
Style Awareness & Versatility
Conflict, Communications & Collaboration
Individual & Team Time Management
Business Performance Measurement & Work Unit Planning
Impact Hiring
Effective Onboarding
Employee Performance Management and Coaching
Maximizing Team Performance
Creativity & Innovation
Customer Focused Problem Solving & Process Improvement
Project Management
Negotiation Skills and Series Review
Intrigued? Hear what recent SSS graduates have to say!
Next series begins February 19. Enroll Today!
A commitment to all 13 sessions/courses is required for participation in the program.  An investment of $298 per class per person, plus a one-time multiple assessment fee (including Social-Style profiling) of $270, prepares your leaders to profitably move in positive new directions for your organization.
For more information or to enroll, contact Theresa Lauber at (920) 921-9500 or tlauber@envisiongreaterfdl.com.
Enrollment Information:
SSS Participant Contract
Course Schedule and Topics
Join us - we'd love to meet you!
We appreciate the many people who make our businesses and community a great place to live, work and play. We'd love to meet you at one of our upcoming events and celebrate the great things happening in our community. Check out our event calendar to see our upcoming events. We hope to see you soon!