Ripon Industrial & Business Park
Expanded Opportunities for your business.
The Ripon Industrial and Business Park is located just 85 miles from Milwaukee, 75 miles from Madison and 175 miles from downtown Chicago.
Immediate access to Highways 44, 49 and 23. Minutes away from Interstate 41.
Rail access provided by Wisconsin Southern Railroad.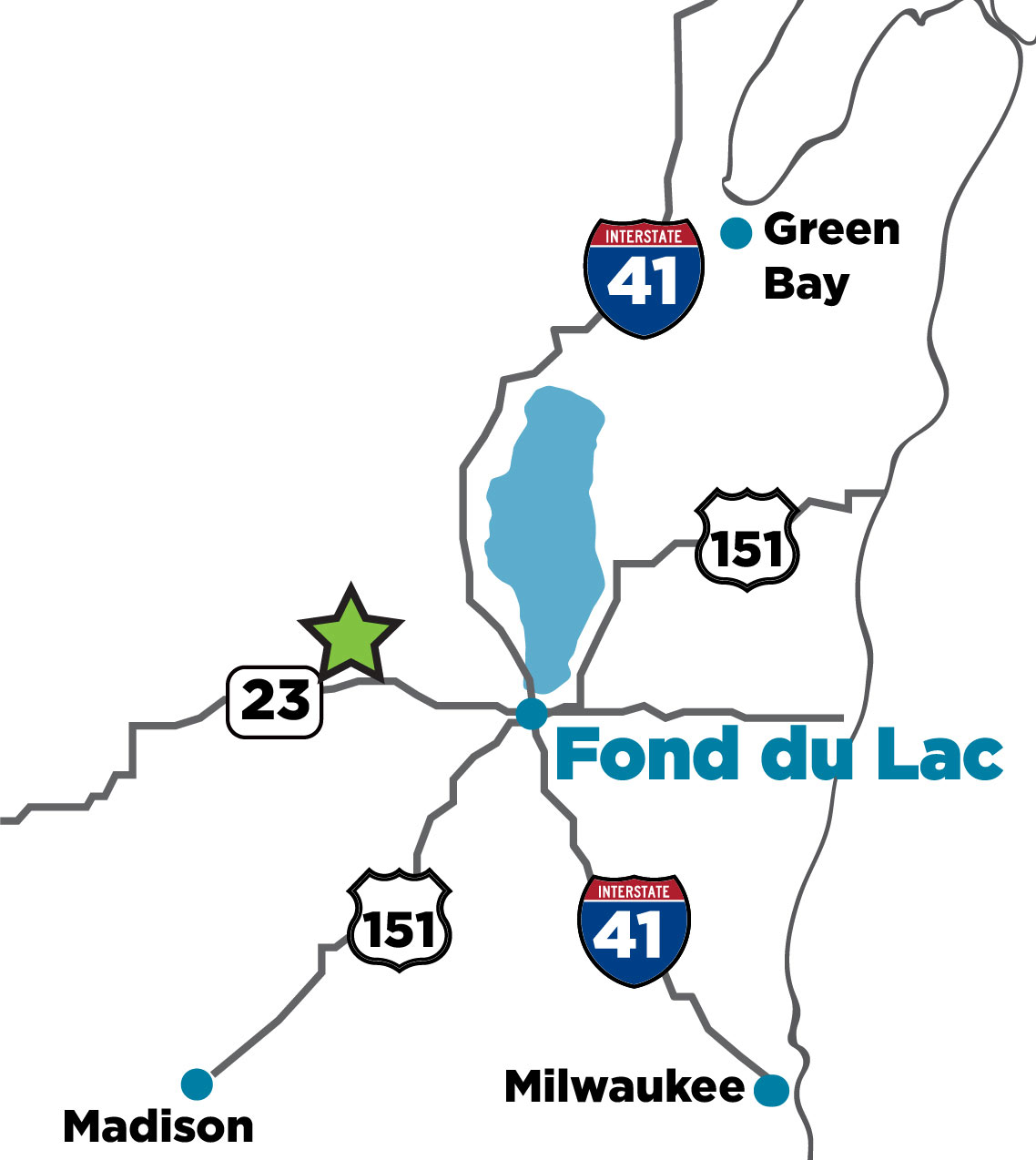 Labor Force (employed 16+)
Business Neighbors
The Ripon Industrial and Business Park in Ripon is already home to:
Alliance Laundry Systems
MSI Express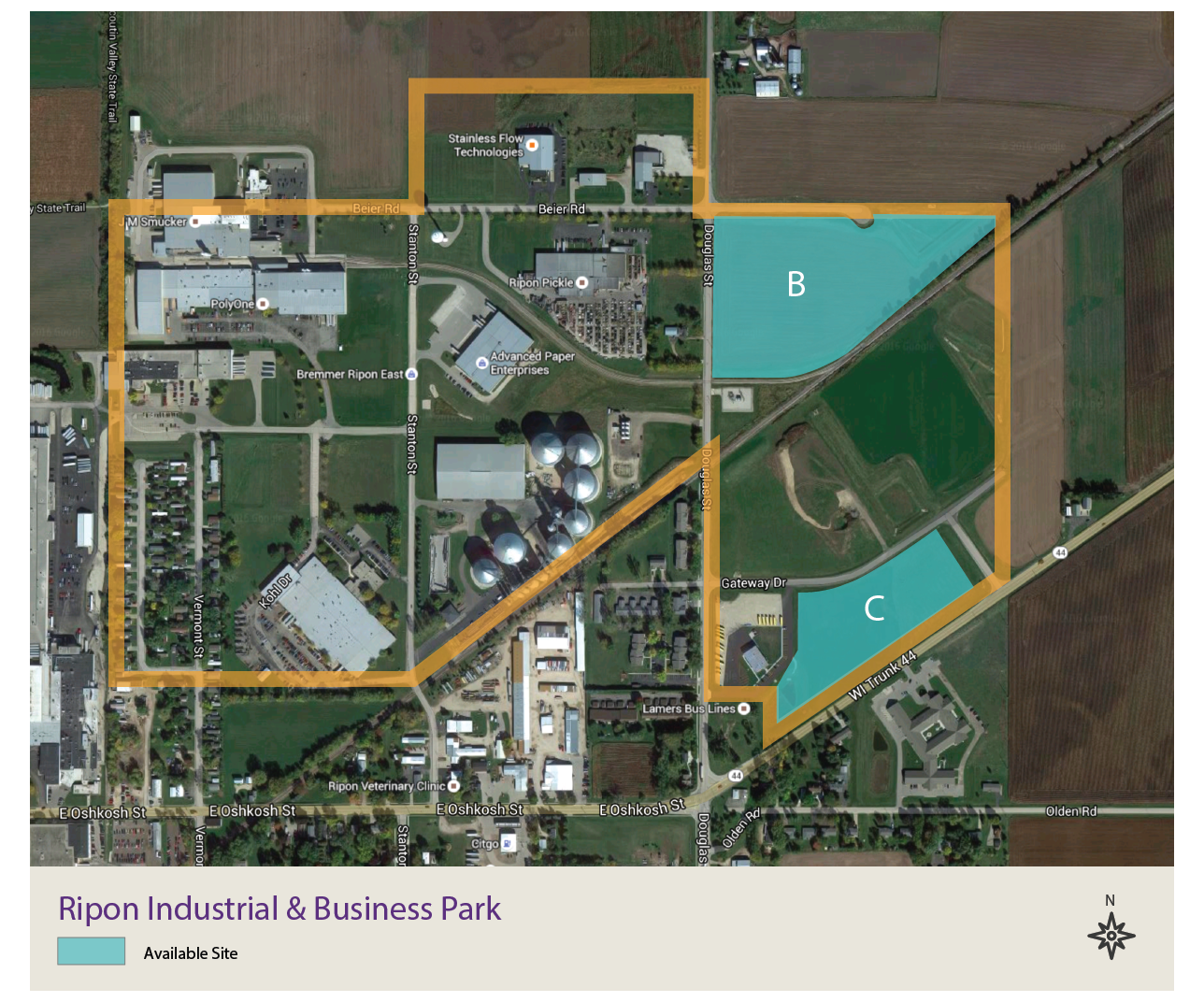 Starting at $17,500 per acre
B. 13.8 acres available
C. 9.19 acres available
Lot lines are for illustrative purposes only. The actual lot lines are determined by the space requirements of each project.
Helpful Links