Flexible lot sizes for any business.
The Fox Ridge Business Park is located just 60 miles from Milwaukee, 70 miles from Madison and 150 miles to downtown Chicago.
Convenient access to Interstate 41 and Highways 175 and 151
Sites sized for small or large projects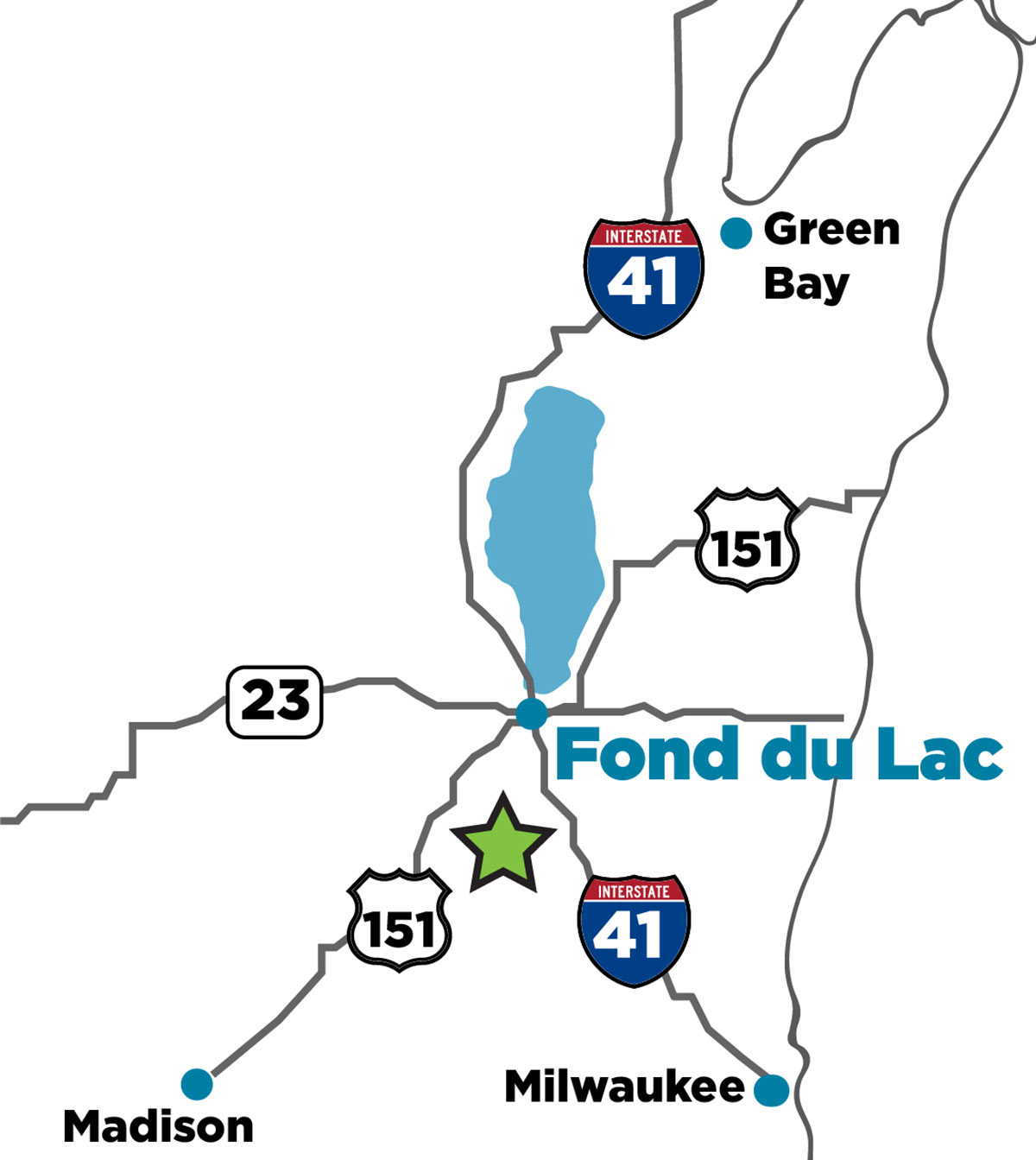 Laborforce (employed 16+)
Business Neighbors
The Fox Ridge Business Park is already home to:
ACH Foam Technologies
Chicago Tube & Iron
Con-Way Freight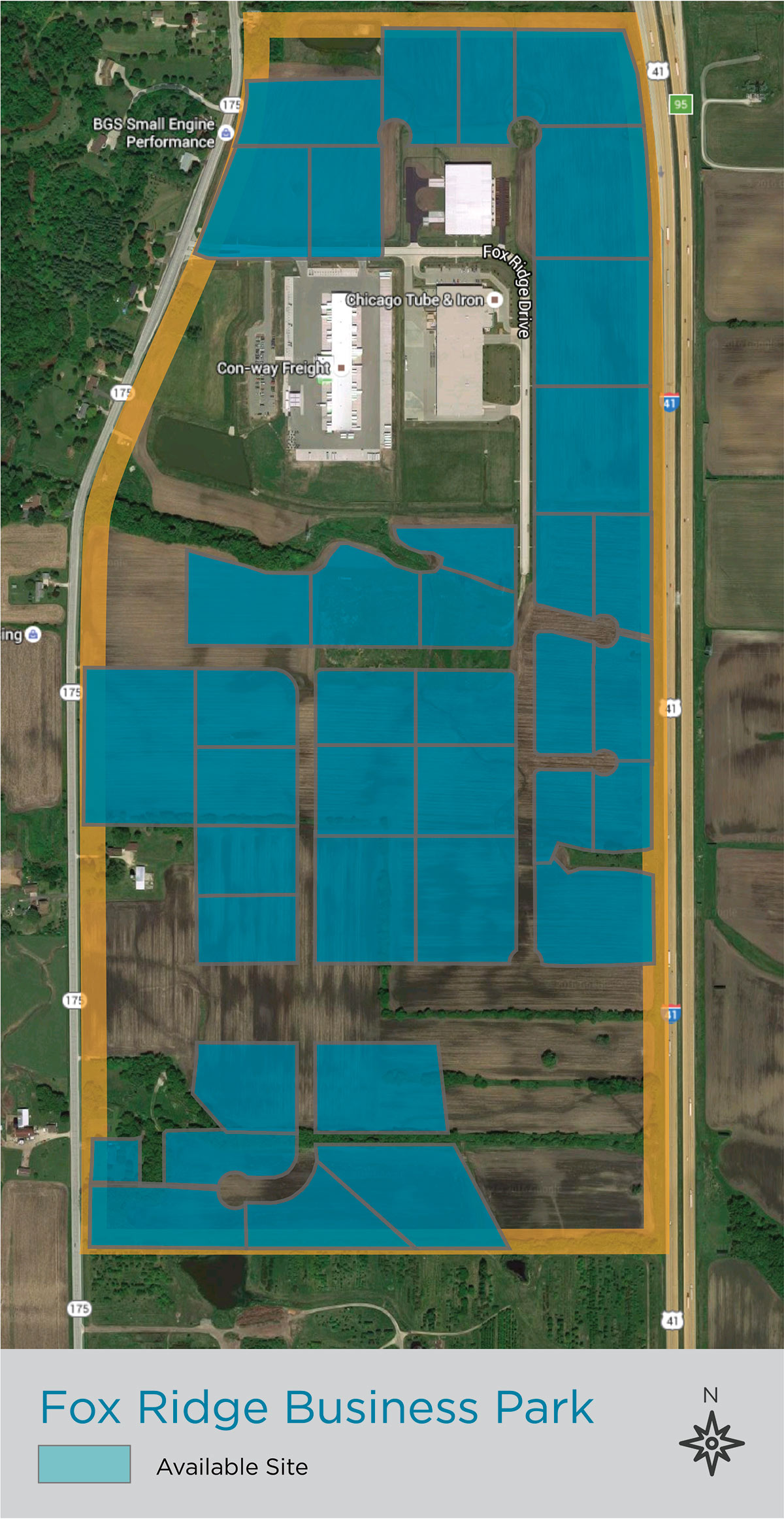 Starting at $32,000 per acre; $50,000 per acre for parcels fronting Interstate 41.
Available lot sizes:
2.3 acres in size and up

Lot lines are for illustrative purposes only. The actual lot lines are determined by the space requirements of each project.
Helpful Links
Join us - we'd love to meet you!
We appreciate the many people who make our businesses and community a great place to live, work and play. We'd love to meet you at one of our upcoming events and celebrate the great things happening in our community. Check out our event calendar to see our upcoming events. We hope to see you soon!