Halloweenie 0.5K Un-Run!
October 29, 2020 @ 5:30 pm

-

8:00 pm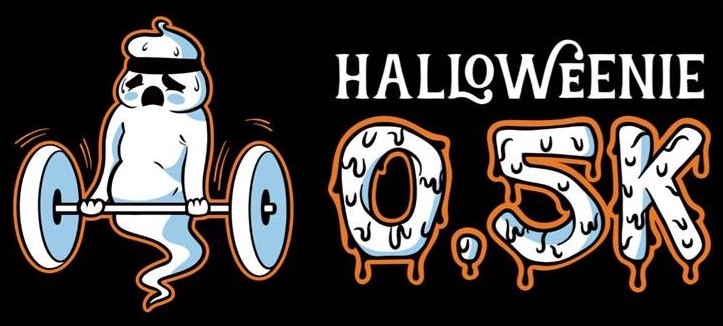 Based on the spooky success of last year's inaugural Big Brothers Big Sisters Halloweenie 0.5K, we're doing it all over again!
That's right. While face coverings will be required to participate, the Halloweenie 0.5K is all treats and no tricks.
This 21-and-older event (please leave the kiddos and the pets at home) will be held in Historic Downtown Fond du Lac, Wisconsin — stretching all the way from Forest Avenue to Third Street (or vice versa). Yup. Three blocks. Straight down Main Street.
Come decked out in costume! (keep in mind you must be able to show your face to compare with your ID). Cash prizes for best dressed group along with individual participant!
SO HOW EXACTLY DOES THIS WORK?
Let's face it, things are a bit different this year, so to keep socially distanced, we're changing up the registration process a bit, so please pay attention here. No, seriously, please pay attention. We'll have two registration groups–one will start at 5:30 p.m. and the other at 6:00 p.m. And two starting points–one North, one South.
But what if one of those times don't work out well for you? That's a great question, thank you for asking. Solve that 'problem' by becoming a Halloweenie VIP. You tell us when you want to start. Check out the details and get registered HERE: https://www.bbbsfdl.org/upcoming-events/halloweenie-0-5k/
For all the leisurely "un-runners," we'll have a variety of rest stops along the course. Stop and grab a bite to eat — just like last year, lots of carbs will be available throughout the route for you to enjoy. Thirsty? Have some beer, wine, coffee, and even a Witch's Brew. And don't forget to take a pic at one of our selfie stations!
What more could you ask for? A great BAND, you say? Sure, why not?! Listen to Riding Shotgun along the route and then come back after you finish the race. They'll be playing until 8:00 p.m. Just before 8:00 p.m. come (if you dare) and see the best dressed costumes be announced.
SPOOKY SWAG included!
Area business coupons
Participation Medal
Awesome BBBS face mask
Bragging rights
The best part? All of the event's proceeds benefit Big Brothers Big Sisters of Fond du Lac County. We're so grateful for your support that helps us help more local kids. We can't wait to see all you Guys & Ghouls–from 6ft away–at this year's Halloweenie 0.5K!
How is Envision Greater Fond du Lac involved?
The Agri-Business Council will be making their amazing, life-changing grilled cheese sandwiches for the attendees of the Big Brothers Big Sister Halloweenie event. Attendees will be feasting on a whole grilled cheese sandwich compliments of the Agri-Business Council and of course Sartori.
YPF will be providing Pulled Pork Sandwiches, provided by LeRoys Meats, Holiday Automotive, and YPF. They will also be awarding a Best Dressed YPF member!