Safety Coffee Talk at J.F. Ahern – "New Employee Safety"
March 11, 2020 @ 8:30 am

-

9:30 am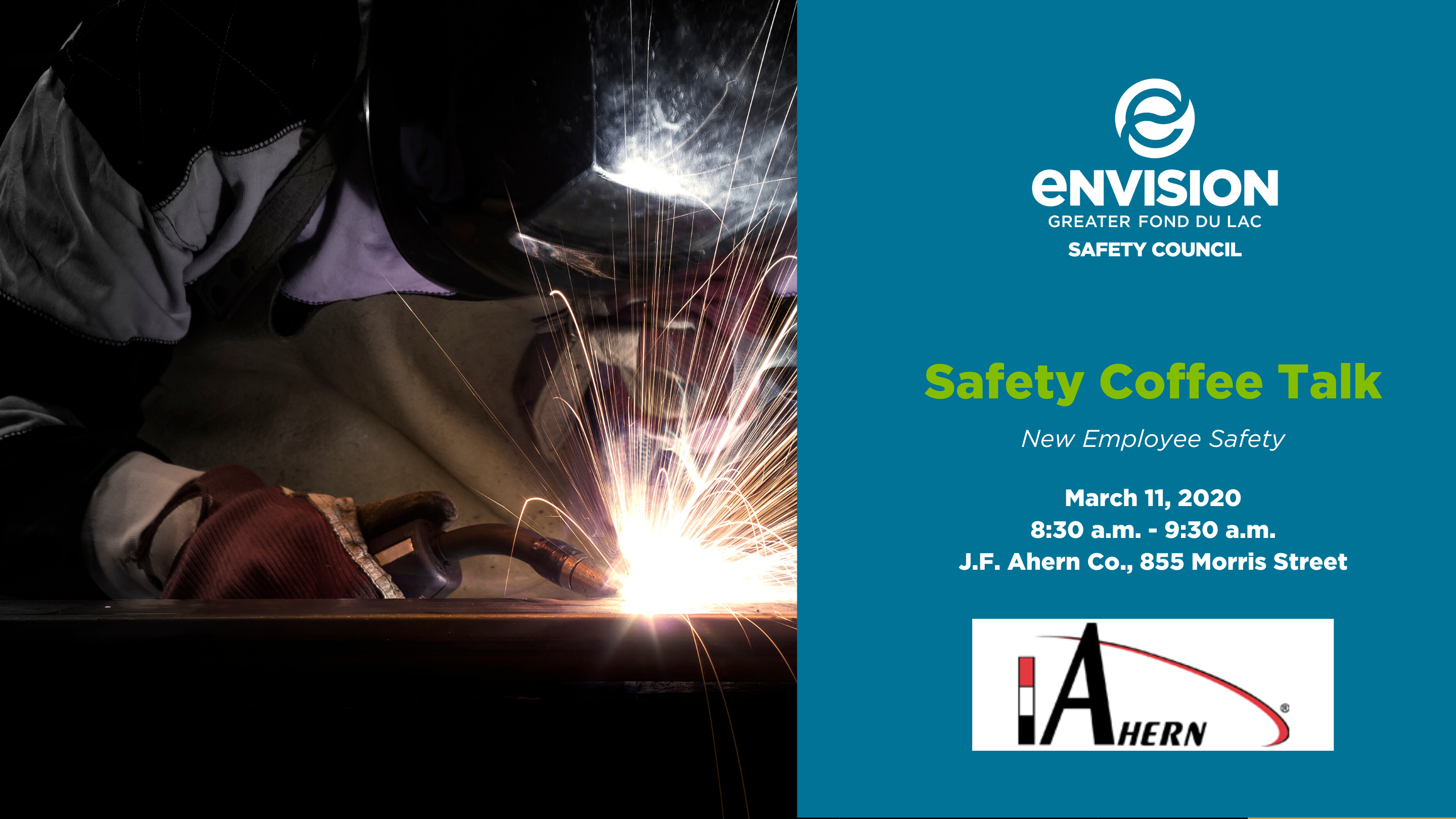 Some of the best ideas are shared over coffee during casual conversation. We invite you to join us for Safety Coffee Talks and company tours hosted by our local business partners. Hear from colleagues about their successes and challenges. Share your knowledge and experience with other safety professionals as we strive to make our communities and workplaces safer for all, now and in the future.
When it comes to new and short-service hires, ensuring these employees have the necessary support to perform their jobs safely is a business challenge that requires a systematic approach. The Safety team at J.F. Ahern will share how injury data, specifically the role of TENURE and work-related employee injuries, was a business challenge worth solving in their organization that required them to put new measures in place, including short-service employee mentoring, targeted observations (new employee check-ins), competency assurance, and leadership participation.
Come ready to engage in this and any other hot topic in safety with a trusted community of your peers at our Safety Coffee Talk.
Please park at the main entrance (855 Morris Street) in the "Visitor Parking" spots.  Enter through the main door.  There will be a phone to call the receptionist; please let them know you are here for the Safety Coffee Talk and they will let you into the building.  Once in the front lobby, please sign in and you will then be escorted to the meeting.
Register Now!
Location: J.F. Ahern Co.
(855 Morris Street, Fond du Lac)
Time: 8:30 a.m. – 9:30 a.m.
Cost: $10 general admission; Safety Council Members FREE