"FDLSHRM Wants YOU!" – HR Rally
November 19, 2019 @ 5:30 pm

-

8:00 pm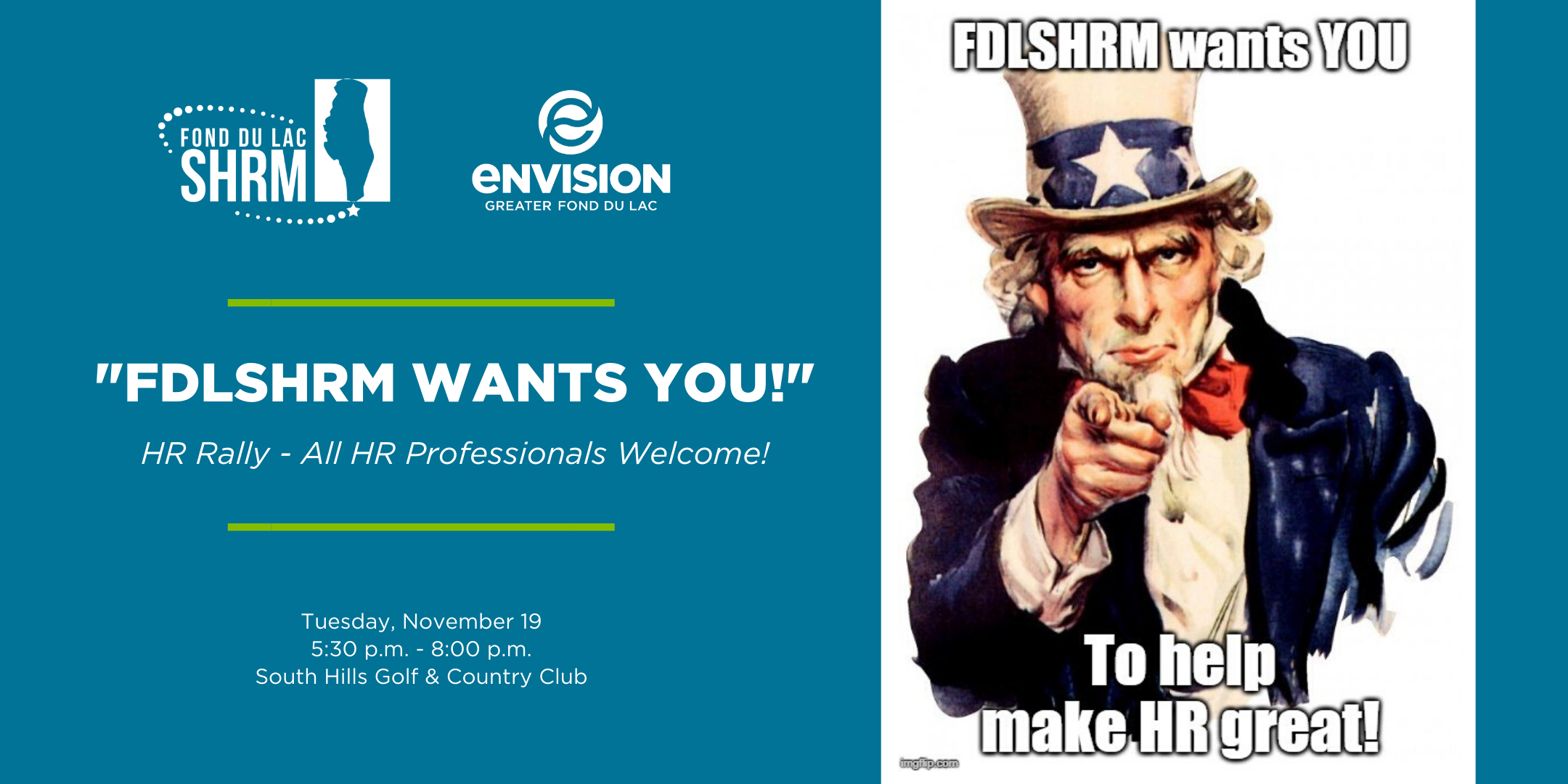 Please join us for an HR Rally as we recruit new members and Advisory Council positions. All area HR professionals are invited!
James will facilitate a fund an engaging networking evening that will involve improv comedy activities to facilitate relationship building. Utilizing some of improv's classic rules like – "yes, and…", commit don't comment, and ask better questions – members will develop connections that go beyond names and places of employment. Networking activities will include facilitated small group conversations and fun competitions. It's sure to be an event to remember!
5:30 p.m. – 6:15 p.m. ~ Cocktails and hors d'oeuvres
6:15 p.m. – 7:00 p.m. ~ FDLSHRM program and Advisory Council nominations
7:00 p.m. – 8:00 p.m. ~ HR Improv Networking presented by James Robilotta
Register Now!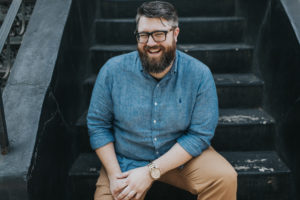 About James Robilotta
After 15 years of building, training, supervising, and evaluating teams, James decided to curate what he learned and take it on the road as a professional speaker. He wrote and published, Leading Imperfectly: The Value of Being Authentic for Leaders, Professionals, and Human Beings, and now spends his days helping individuals around the country solve problems, think critically, and achieve their goals.
James' background in improv and stand-up comedy affords him the opportunity to use humor to connect with his audience in a unique and powerful way. Rapport comes quickly, and then he's able to dive into conversations about trust, teamwork, mutual respect, resilience, and more.
As a speaker and as a coach, James' goal is to create a safe space for growth and to provide his audience with tangible tools to improve their lives.
Date: Tuesday, November 19, 2019
Time: 5:30 p.m. – 8:00 p.m.
Location: South Hills Golf & Country Club (1175 Fond du Lac Ave., Fond du Lac)
Cost: Free